Reliance Host Open Day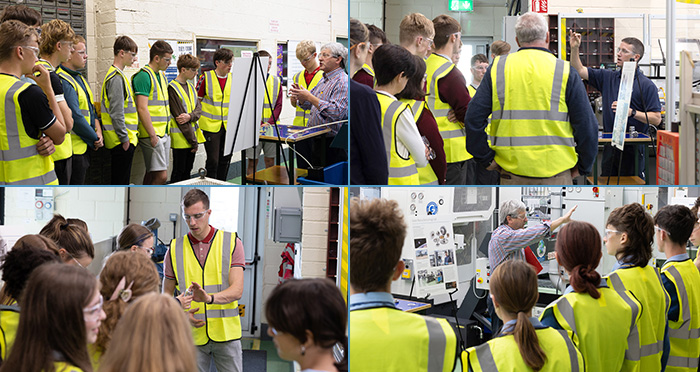 Reliance Precision Manufacturing (Ireland) Limited ('RPMI') are thrilled at the feedback following their recent Open Day at the facility in Bandon, County Cork.
The Open Day began with students from a number of local schools visiting. Prior to the event RPMI had extended the invitation to anyone with an interest in engineering to come and have a look at the facility and learn about what they do. On the day over forty students aged between 16 and 18 attended. The session started with a talk providing background on the company and an overview of the products manufactured on-site. The students then took a tour of the facility, observing first-hand the hi-tech manufacturing process as well as seeing working examples of products. Of particular interest to the students was a micron visualisation display, which helped put into context the level of precision engineering undertaken on-site. The morning was rounded off with a Q&A session between the students and second year apprentices from the Irish and UK sites.
The remainder of the Open Day was dedicated to RPMI staff and their families. It was a chance for them to bring their family into the facility. There was no formal presentation or tour, this was about allowing them the opportunity to explain their role and show their loved ones where they work and what they do.
Tadg Collins, Director and General Manager of RPMI, comments "The whole day proved to be a great success. We were genuinely delighted by the number of students who attended in the morning and with the level of interest they showed in the work we do. I think many were amazed at the high accuracy, high precision nature of our manufacturing. It certainly created lots of discussion. Feedback from the schools has been really positive and questions are already being asked about possible apprenticeship opportunities."
Charlotte Brandes, Director of RPMI, adds "I'm so delighted with how the day went. It was a great way to be able to showcase the excellent work we do here in Bandon, and the feedback from everyone involved has been so lovely. The morning with the students and teachers was really insightful and has already provoked thoughts of how we work closer with local schools in the future. We're already being asked if there will be another one!"